This is Your Festival
Each September, thousands of people gather in Norwich's beautiful East and West Parks for Colorscape Chenango Arts Festival. Mark your calendars now for September 10 and 11.
Colorscape Chenango Arts Festival is a sensory experience for all ages. You have the opportunity to browse booths of talented juried artists, chat with them in person, and celebrate the creativity of those who work with clay, glass, wood, stone, metal, paint, and fiber.
You also can grab a seat and enjoy the music and give a big welcome to a host of nationally and internationally renowned musicians.
Whatever you're interested in, it's at Colorscape! Visit our website for updates on the upcoming festival. Stayed tuned for information on artists, musicians, poets, and more!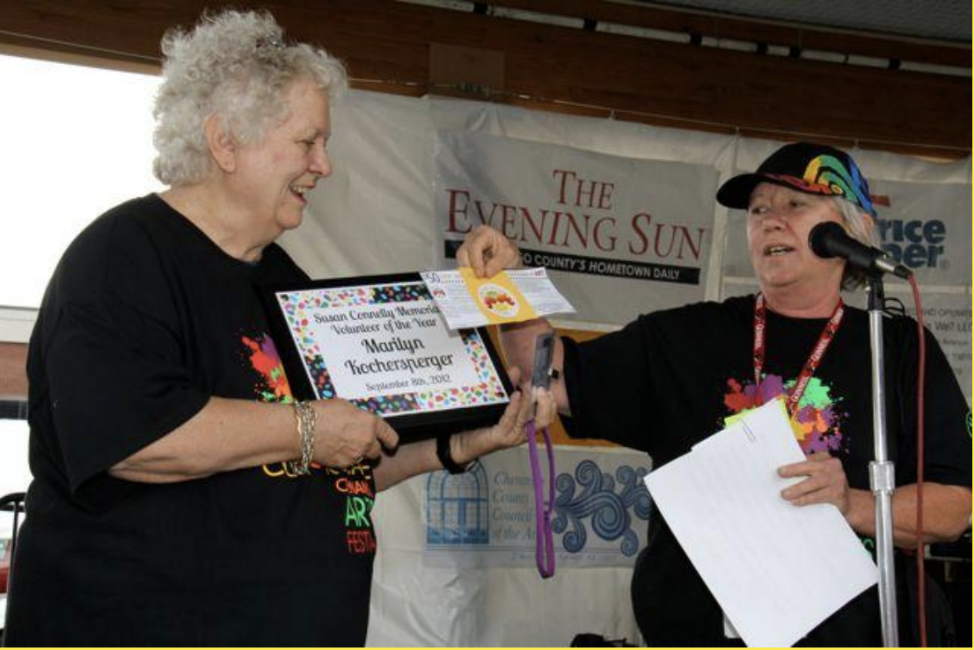 She will be missed
Marilyn Kochesperger, also known as "Mrs. K" to many, will be missed, she was an amazing person, involved in so many things. In the early days of Colorscape, she was a dedicated volunteer from the get-go. She organized the hospitality center with Margaret Newell in the early years, while later she and Al, her husband, could be found manning the information booth. She loved talking to people! Marilyn and Al, also hosted a number of artists each year. She was the recipient of our very first Susan
Connelly Volunteer of the Year Award in 2012, and it was well deserved. She will be badly missed by a great many. The Board of Directors offers its sincere condolences to her family and friends.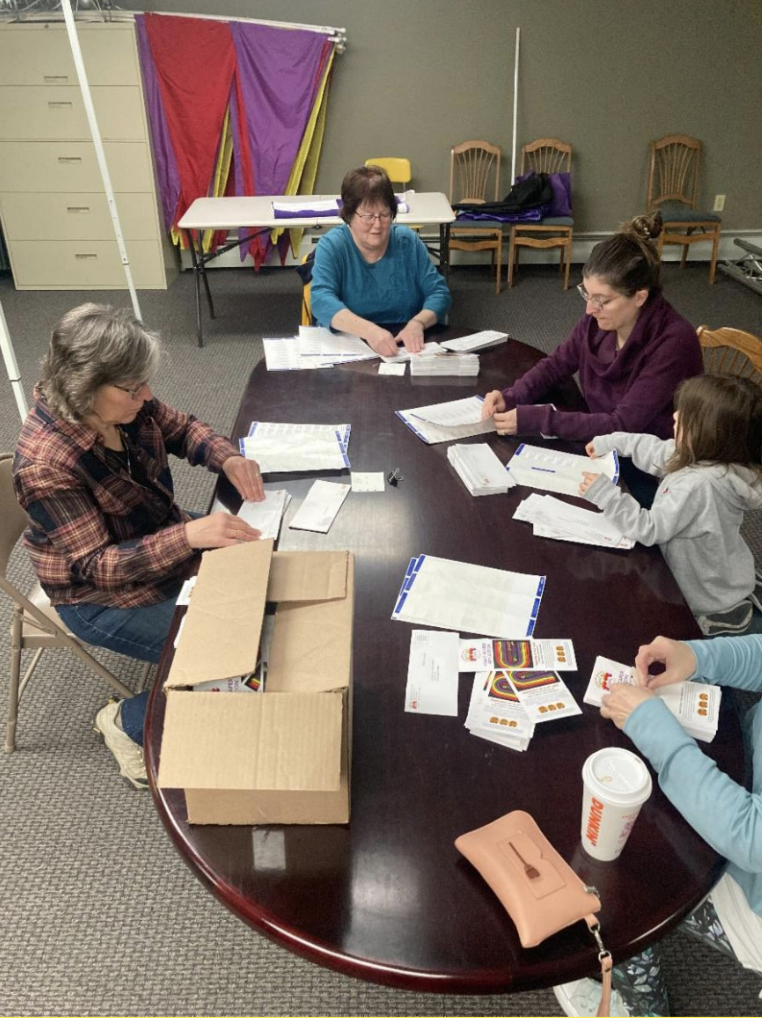 Thank you to our volunteers!
More than 200 dedicated volunteers share their time and talents throughout the year to make the festival a success, including helping with a mailing on becoming a C-Scaper!
In 2021, our C-Scape Members contributed more than $8,500 to support our Festival. Please consider joining our members in
bringing Art to the Parks!