2022 Colorscape Chenango Arts Festival
September 10 (10am-6pm) & September 11 (11am-5pm)
The Colorscape Chenango Arts Festival brings together many artists from a range of disciplines for a weekend of inspiring art!
Performance Schedules
Please check back soon for 2022 performance schedules 
NBT Main Stage
Sponsored by NBT Bank & grants from the Follett and Greater Norwich Foundations and Decentralization.
SATURDAY
10:00am: Mustard's Retreat

10:45am: Opening Ceremonies

11:00am: Drew Drake (Poet)

11:15am: The Kennedys

12:00pm: Aztec 2Step  2.0

1:30pm: Adam Ezra Group

2:45pm: Drew Drake (Poet)

3:00pm: The Slambovian Circus of Dreams

4:30pm: The Bob Malone Band
SUNDAY
11:00am: Mustard's Retreat & The Kennedys

12:00pm: Vance Gilbert

1:00pm: John Gorka

2:00pm: The Slambovian Circus of Dreams

3:30pm: The Adam Ezra Group
Entertainment arranged by Night Eagle Production. Times are approximate & subject to change without notice. 
Peggy's Stage
(Schedule coming soon!)
Art Zone Stage
(Schedule coming soon!)

Kids' Art Zone:
Parents are invited to bring their children, pre-school through age 9, to participate in a variety of excited arts projects.
Golden Art Zone:
This Art Zone is sponsored by Golden Artist Colors and welcomes Children (age 10 & up) and adults to come engage the creative process.
ON THE GUERNSEY MEMORIAL LIBRARY LAWN
Full two days of poets, illustrators, and local authors.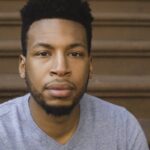 Colorscape Chenango is pleased to have Drew Drake with us this year performing his much admired poetry and spoken word. Drake will perform on our NBT Mainstage at 2:45pm on Saturday. Drake is an acclaimed spoken word artist and poet inspired by literary greats such as Zora Neale Hurston and Fannie Lou Hamer. This event is funded in part by Poets & Writers with public funds from the New York State Council on the Arts with the support of Governor Kathy Hochul and the New York State Legislature.
Get Involved!
Colorscape runs on the power of our volunteers. We couldn't turn this into the awesome festival it is without them, and they wouldn't miss the opportunity to be involved. Please join us! 
For more information, email info@colorscape.org.