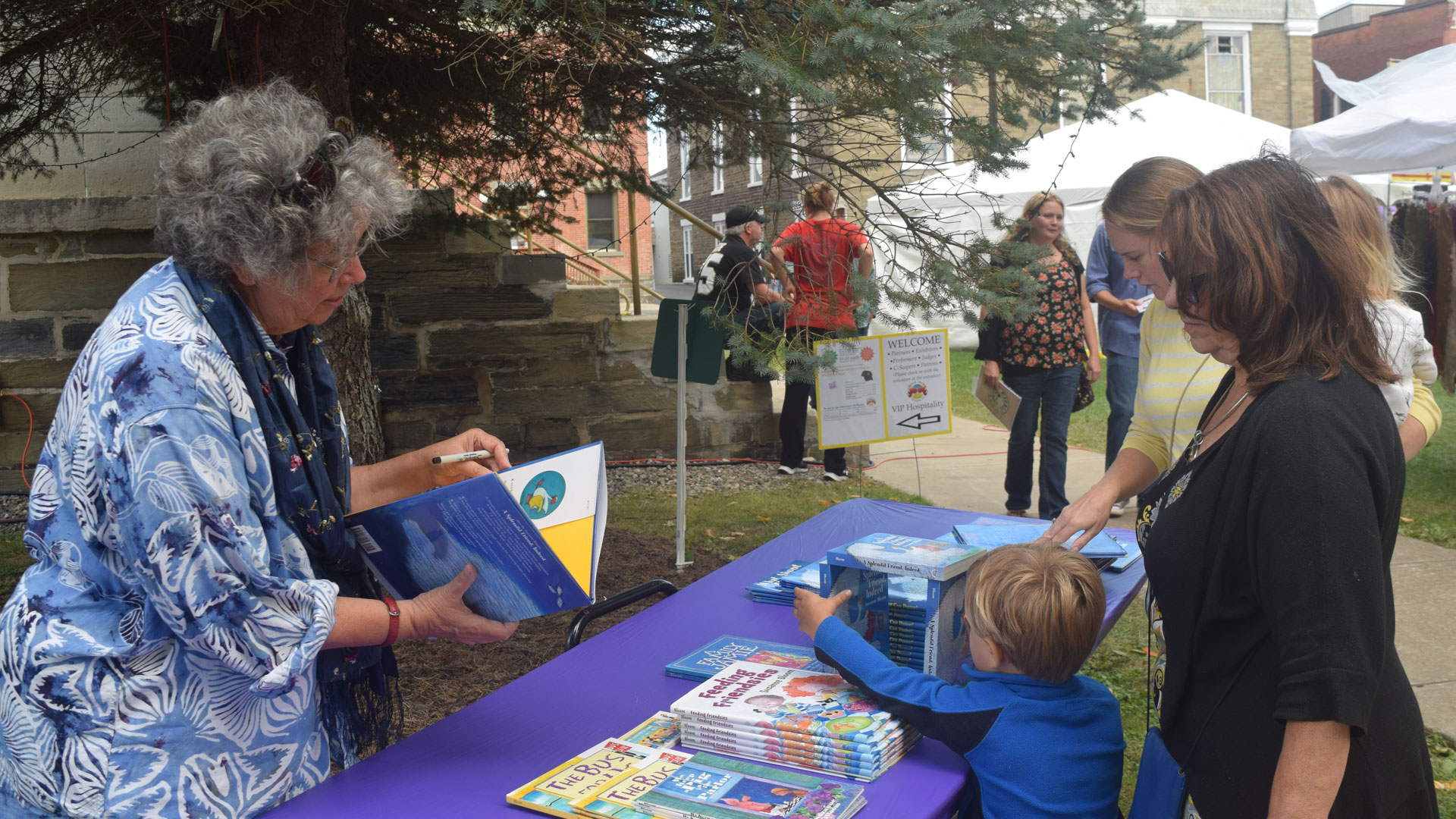 Literary Activities
ON THE GUERNSEY MEMORIAL LIBRARY LAWN
BUDDY WAKEFIELD is a three-time world champion spoken word artist featured on the BBC, HBO's Def Poetry Jam, ABC Radio National and has been signed to both Sage Francis' Strange Famous Records as well as Ani DiFranco's Righteous Babe Records. In 2004 he won the first Individual World Poetry Slam Finals thanks to the support of anthropologist and producer Norman Lear, then went on to share the stage with nearly every notable performance poet in the world in over 2000 venues internationally from The Great Lawn of Central Park, Zimbabwe's Shoko Festival and Scotland's Oran Mor to San Quentin State Penitentiary, House of Blues New Orleans and The Basement in Sydney, Australia
Appearing on the NBT Mainstage at 12 pm and 3pm Saturday
BOOK SIGNINGS by local authors including Suzanne Bloom, Dennis Gager, Herb Ryan Gordan Deland and Abby McKissick-Cortez, Julie St. Louis, Linda Bonney Olin, Dorothy Blackman, Rainer Morgan, Dwight Kemper, and Deborah Schlesinger. Check at the tent for a complete schedule.
ALTERED BOOK CONTEST Get creative with pre-enjoyed books to make works of art: cut, fold, paint, decoupage – whatever your muses inspire you to do. The possibilities are endless. Categories include 1) Children to age 11; 2) Teens 12-18; 3) Adults; and 4) Seniors 65 and over. Festival-goers will vote on their favorites in each category. Winners will be announced Sunday at 2:00 pm.
CREATING ART WITH BOOKS Materials and instructions will be provided for you to try your hand at creating art using books.
Featured Poet Buddy Wakefield