Kids' Art Zone: Parents are invited to bring their children, preschool through age 9, to participate in a variety of exciting arts projects, including paper quilling, sand dollar necklaces, sensory coloring, and fiber arts cards.
Golden Art Zone: Children (age 10 and up) and adults are offered an opportunity to explore the world of art and acrylic paints through a variety of exciting projects.
Materials are provided and activities are entirely free of charge in all Arts Zones!
Children should be accompanied at all times by a responsible adult. Colorscape Chenango Arts Festival, Inc. is not responsible for children left unattended.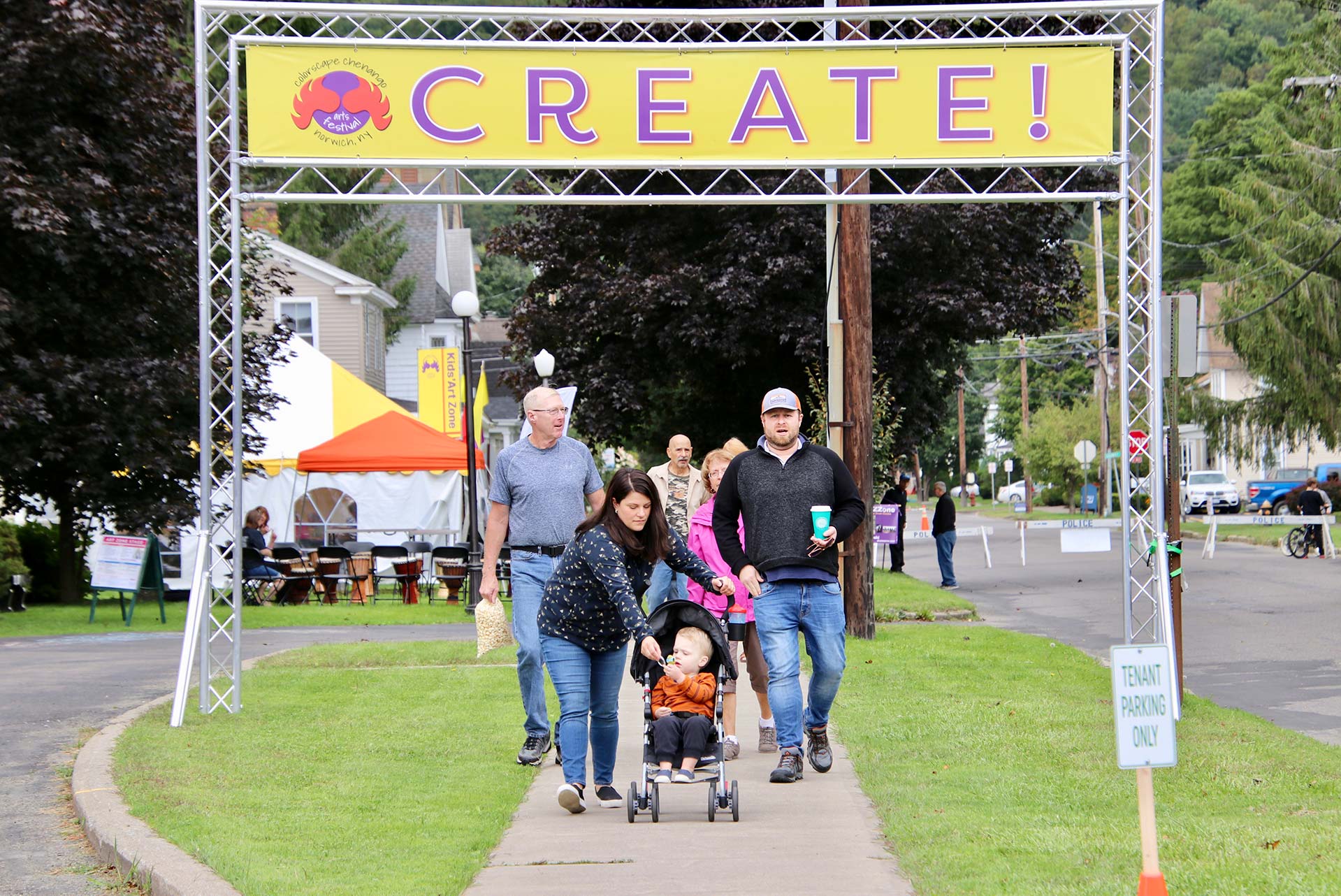 Colorscape wants everyone to Create!
All activities are always free of charge.